Effective 2023 Fall: This program is in Teach-Out Status. No new Diploma students will be enrolled. Only NEW Certificate students can enroll Fall 2023. Current students must complete the program by 2024 Summer.
Last semester these classes will be offered is 2024 Summer.
Program Description
The Computer-Integrated Machining curriculum prepares students with the analytical, creative and innovative skills necessary to take a production idea from an initial concept through design, development, and production, resulting in a finished product.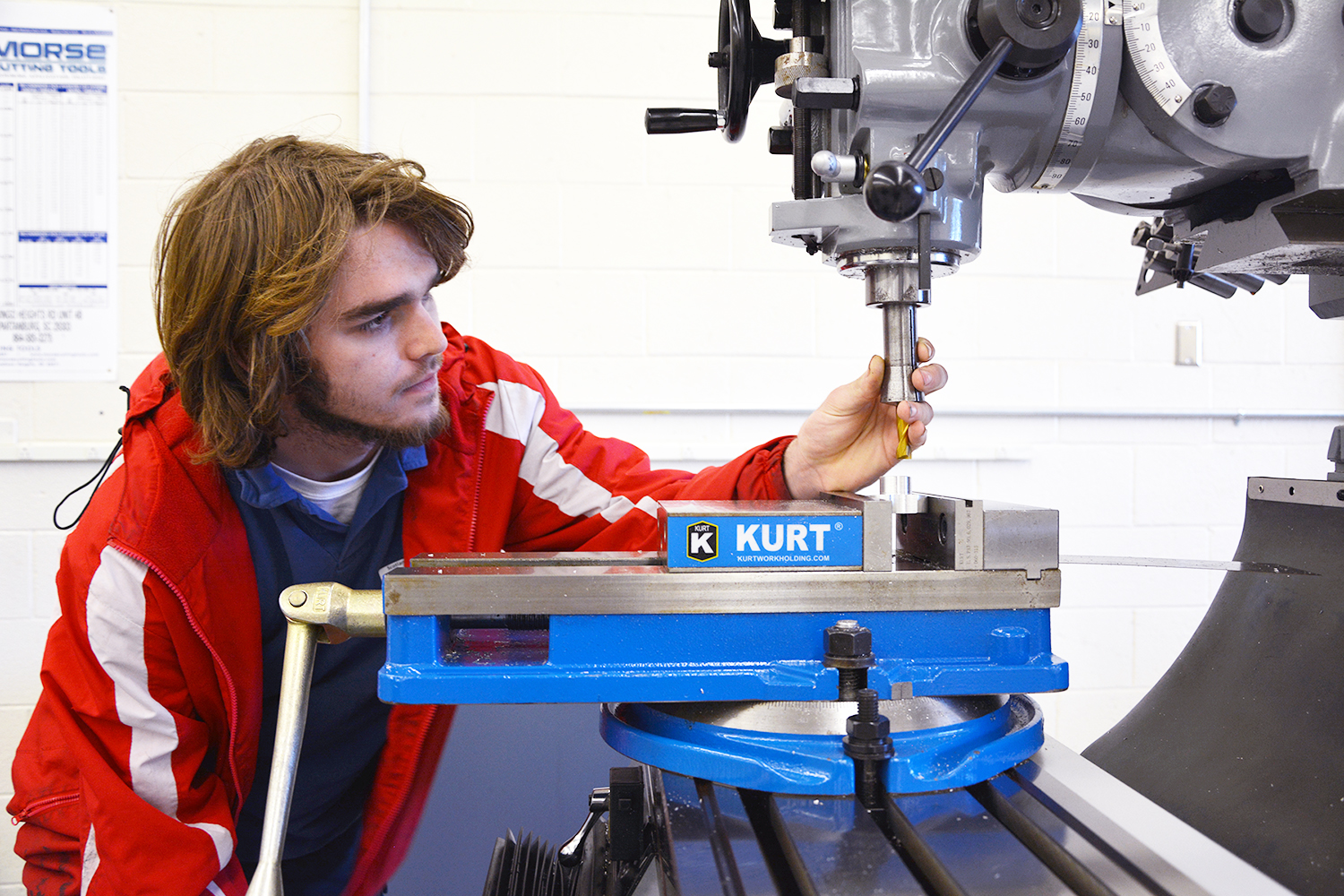 Coursework includes manual machining, computer applications, engineering design, computer-aided drafting (CAD), computer-aided machining (CAM), blueprint interpretation, advanced computerized numeric control (CNC) equipment, basic and advanced machining operations, precision measurement and high-speed multi-axis machining.
Graduates qualify for employment as machining technicians in high-tech manufacturing, rapid-prototyping and rapid-manufacturing industries, specialty machine shops, fabrication industries, and high-tech or emerging industries such as aerospace, aviation, medical, and renewable energy, and to sit for machining certification examinations.
For previous Program & Course Requirements, Program Completion Guides and Course Catalogs, please visit the Archives.