Flex4 is RichmondCC's limited time, endless possibilities approach to education. Our goal is to enable busy parents and alternating shift workers to earn an Associate in Arts degree.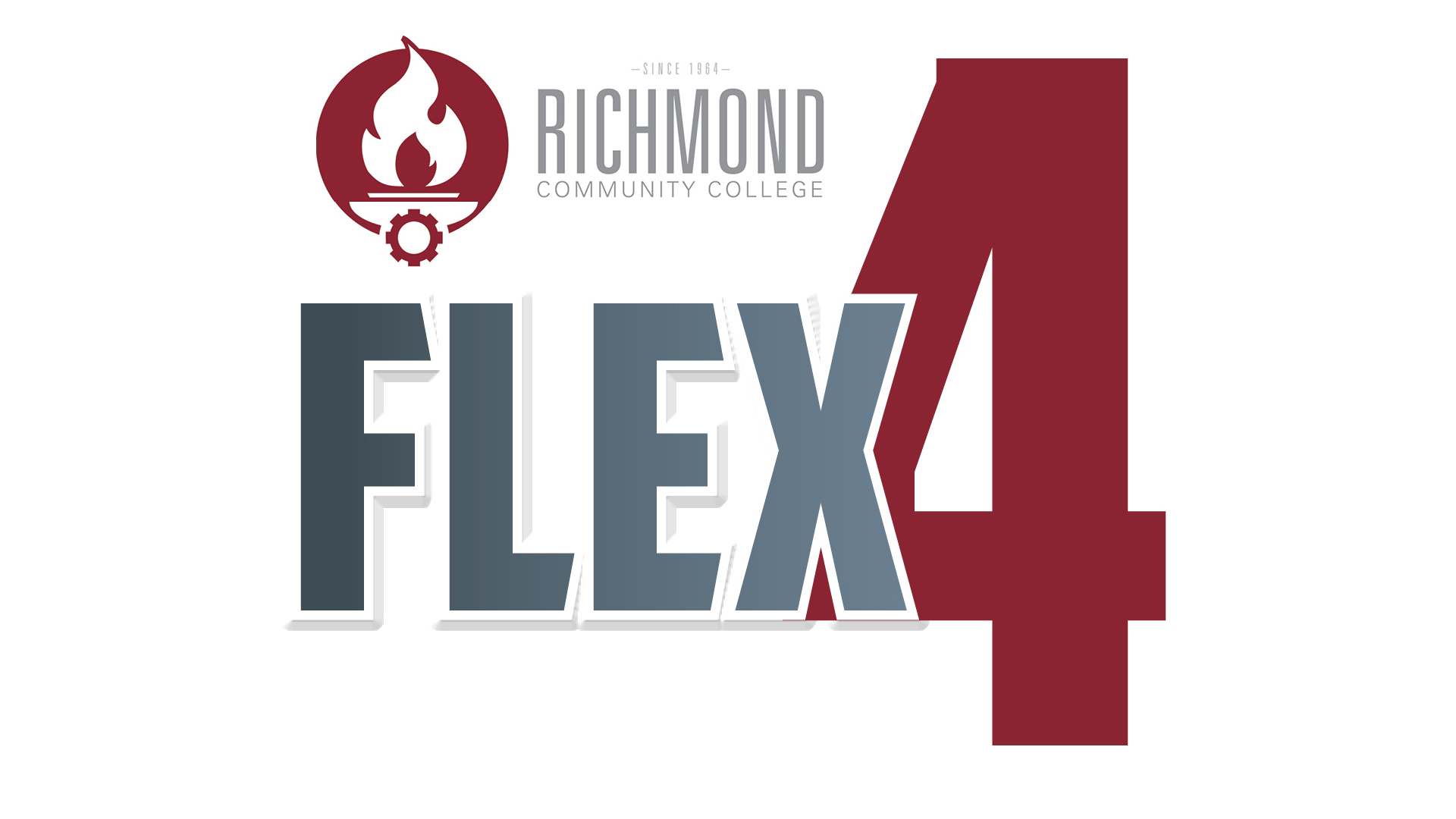 Flex4 allows students to enroll in eight-week evening classes, heading to campus one evening a week for four weeks and then switching that class to online for the remaining four weeks. Each semester students are able to take two classes the first eight weeks and two classes the second eight weeks completing four classes each semester.
This approach allows students to interact directly with their professor, become comfortable with expectations and assignments, and easily adjust to an online platform while retaining that face-to-face interactive feel with the instructor.
Flex4 Semester Schedule