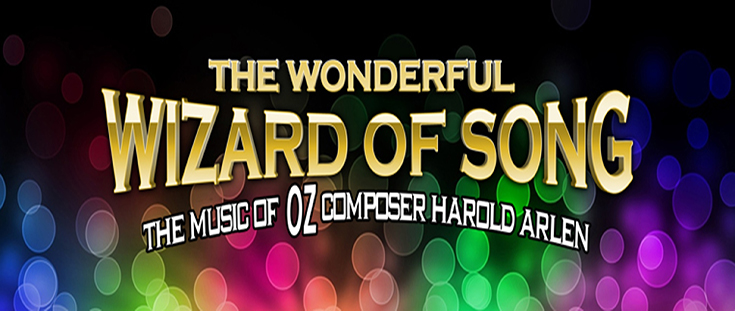 The Wonderful Wizard of Song
"The Wonderful Wizard of Song: The Music of Harold Arlen" is a jukebox musical featuring classic songs by the iconic Oz composer, Harold Arlen. The composer's son, Sam Arlen, hosts the show along with co-creator and acclaimed singer/pianist George Bugatti as they guide the audience through Arlen's nostalgic and evocative musical review with the help of their Grande Dame, Karon Blackwell, who belts many of the songs made famous by Lena Horne, Pearl Bailey and Judy Garland.
Now scaled to accommodate theater stages throughout the U.S. and abroad, "The Wonderful Wizard of Song" takes the audience on a journey through a series of vignettes tracing Harold Arlen's career, seamlessly moving through the Cotton Club era to his Hollywood years and ending with his time on the Great White Way. You will hear his breakout hits "Get Happy," "I've Got the World on a String" and "Stormy Weather;" Silver Screen melodies "Let's Fall in Love," "That Old Black Magic" and "The Man That Got Away;" Broadway stage compositions "Come Rain or Come Shine" and "Paper Moon;" the Land of Oz tunes "Over the Rainbow," "If I Only Had a Brain" and "Ding Dong the Witch Is Dead."