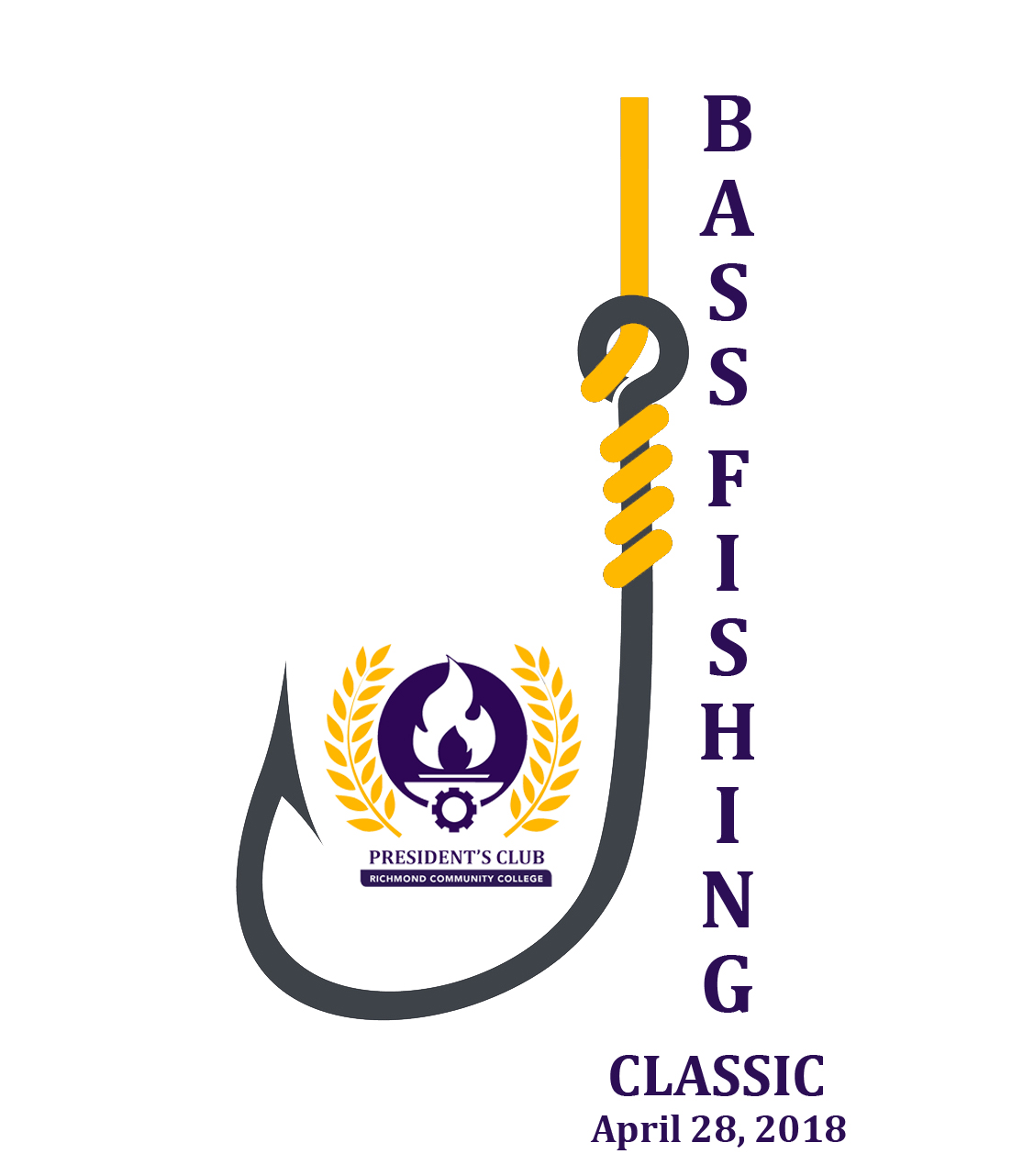 The Richmond Community College President's Club held its 1st Annual Bass Fishing Classic on Saturday, April 28, from 7 to 11:30 a.m. at the lake on the College's main campus in Hamlet. This event was a huge success and plans are in the works for another tournament.
PHOTOS FROM THE FISHING TOURNAMENT
ENTRY FEE
$20 for President's Club Members
$25 for General Public
Entry fee includes lunch, goody bag, T-shirt, raffle.
PRIZES
A trophy presentation will be held during lunch for largest bass (most lbs.); awards for best group of bass (most lbs./5 or less). Cash prize of $100 for largest bass and $100 for most lbs.
RAFFLE TICKETS
$10 each - Items will include a rod/reel & cooler.
ITINERARY
Check-in/Put Boat in Water (near Amphitheater): Before 7 a.m.
Fishing Begins: 7 a.m.
Fishing ends: 11:30 a.m.
Trophy Presentations/Awards - Amphitheater: Noon
Eat Lunch (Hamburgers/Hot Dogs): 12:15
RULES & REGULATIONS
All boats, kayaks or canoes must be 12 foot or less.
Each boat must have someone 18 or older present.
Each boat must have life jackets and a throw cushion.
Each person must sign a release to participate in the tournament.
NOTE: This competition is limited to 25 boats or kayaks; entry is based on a first come/first serve basis. Get your chance to fish RichmondCC's lake by getting your application in ASAP!
FOR MORE INFORMATION
Dr. Hal Shuler
Associate Vice President for Development
whshuler@richmondcc.edu
(910) 410-1807 or (910) 410-1808