SolidWorks
This online course introduces you to advanced CAD applications and improving your CAD skills using SolidWorks.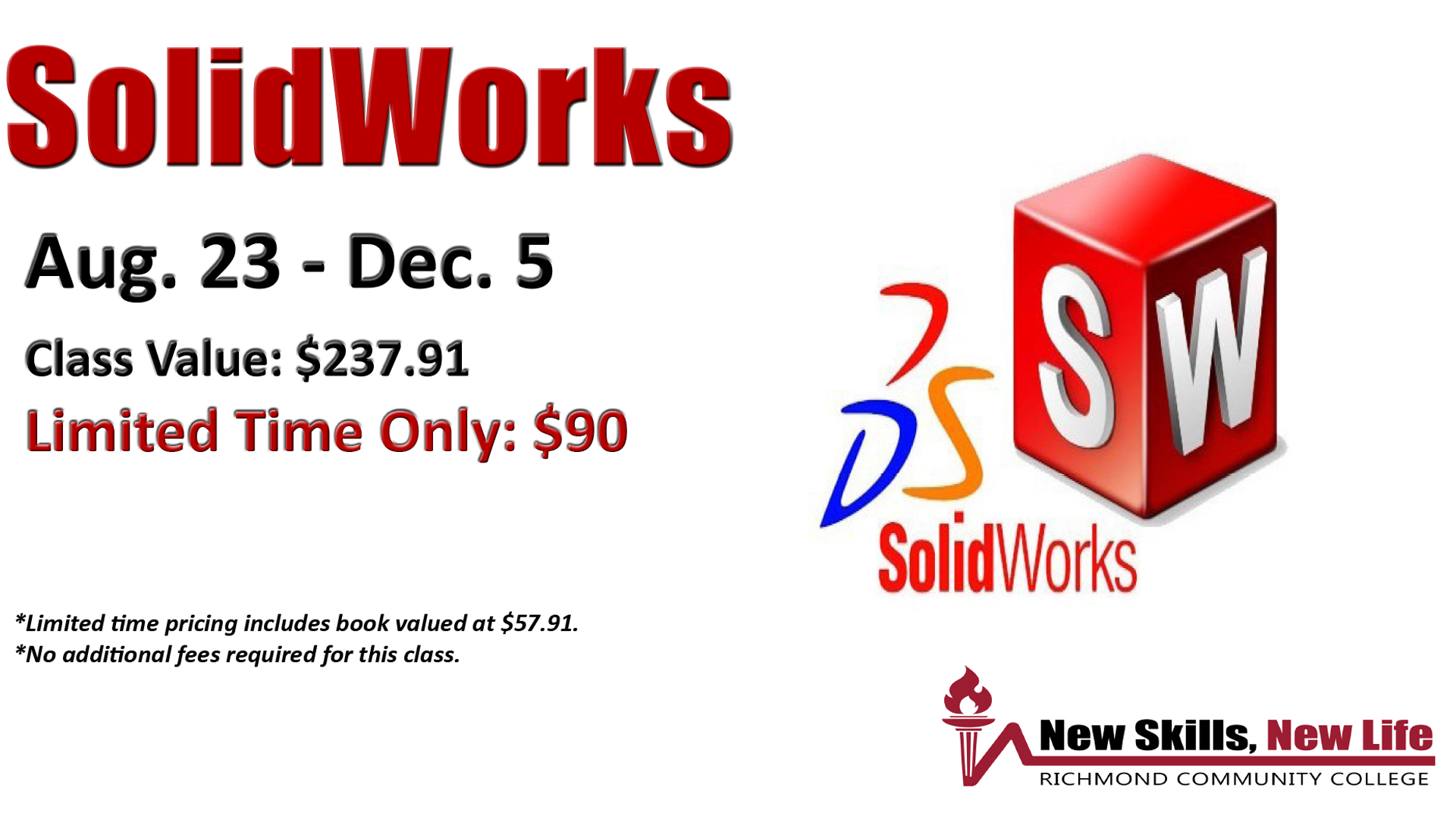 SolidWorks is a solid modeling computer-aided design and computer-aided engineering computer program. It is easy to learn and use and will help you design products better, faster and more cost-effectively. This focus on ease-of-use allows more engineers, designers and other technology professionals to bring their 3D designs to life.
2021 Class Start Date: August 23

COST
$180, plus textbook
"Learning Solidworks 2019" - $57.91
Textbook can be purchased online through the RichmondCC Bookstore by visiting www.richmondccshop.com.
To SIGN UP
Contact WED Director Angineek Gillenwater
(910) 410-1848
ajgillenwater@richmondcc.edu