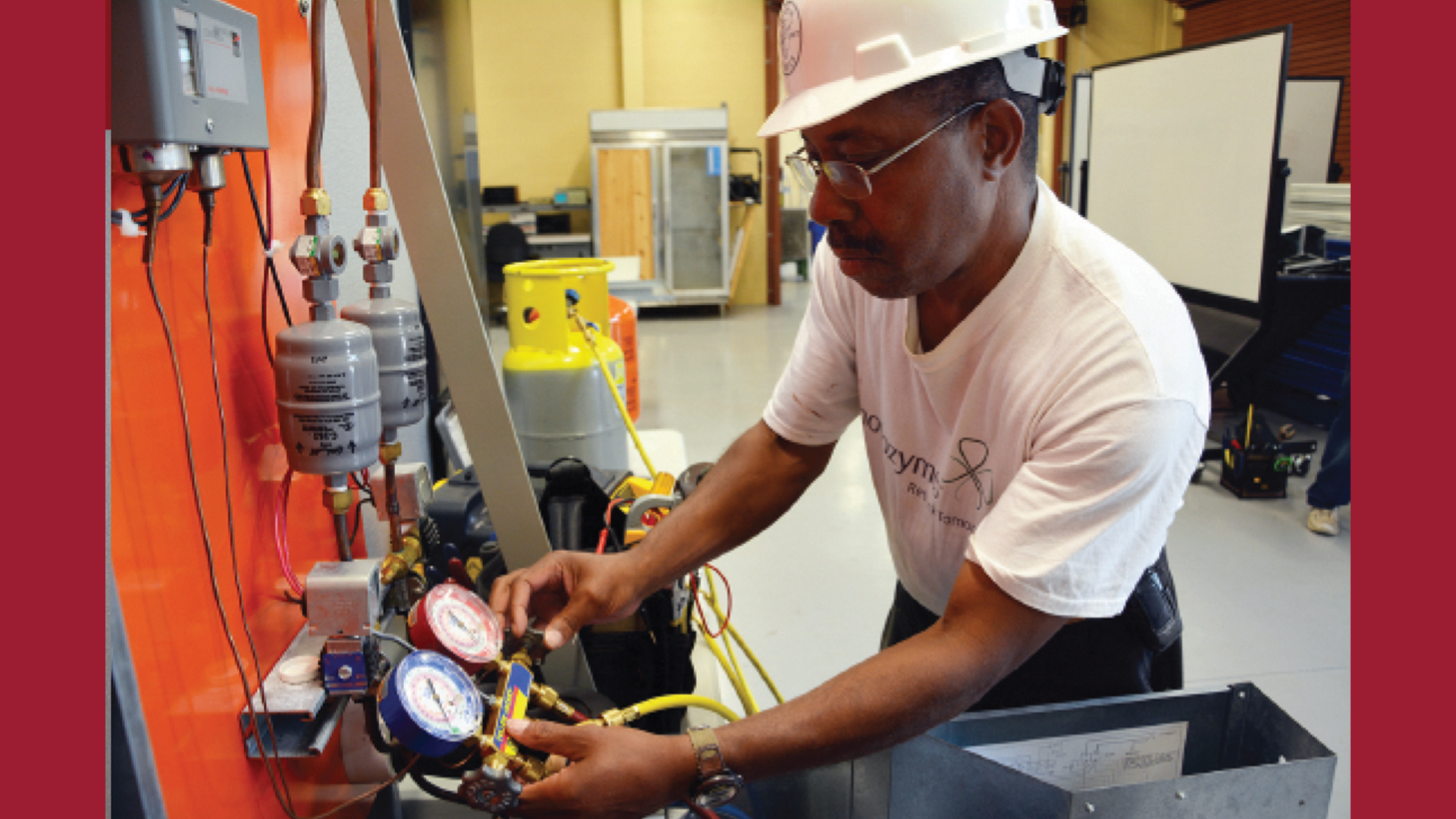 This course covers the requirements for the EPA Certifications. Students will earn a national certification upon successful completion. Section 608 of the Federal Clean Air Act requires all persons who maintain service, repair or dispose of appliances that contain regulated substances be certified in proper handing techniques.
Topics Include:
Small Appliances
High Pressure Systems
Low Pressure Systems
Class Dates: TBD call (910) 410-1706 for next class date
Course Fee: $70
*Upon successful completion, students should be able to demonstrate knowledge of refrigerants and will be prepared for the EPA certification examinations. After successfully completing the online portion, the students can sit for the national exam. The national exam will be proctored at HC and the students must pay $25 online to the ESCO Institute at the time of the exam. The $25 covers the original exam plus four free re-takes.