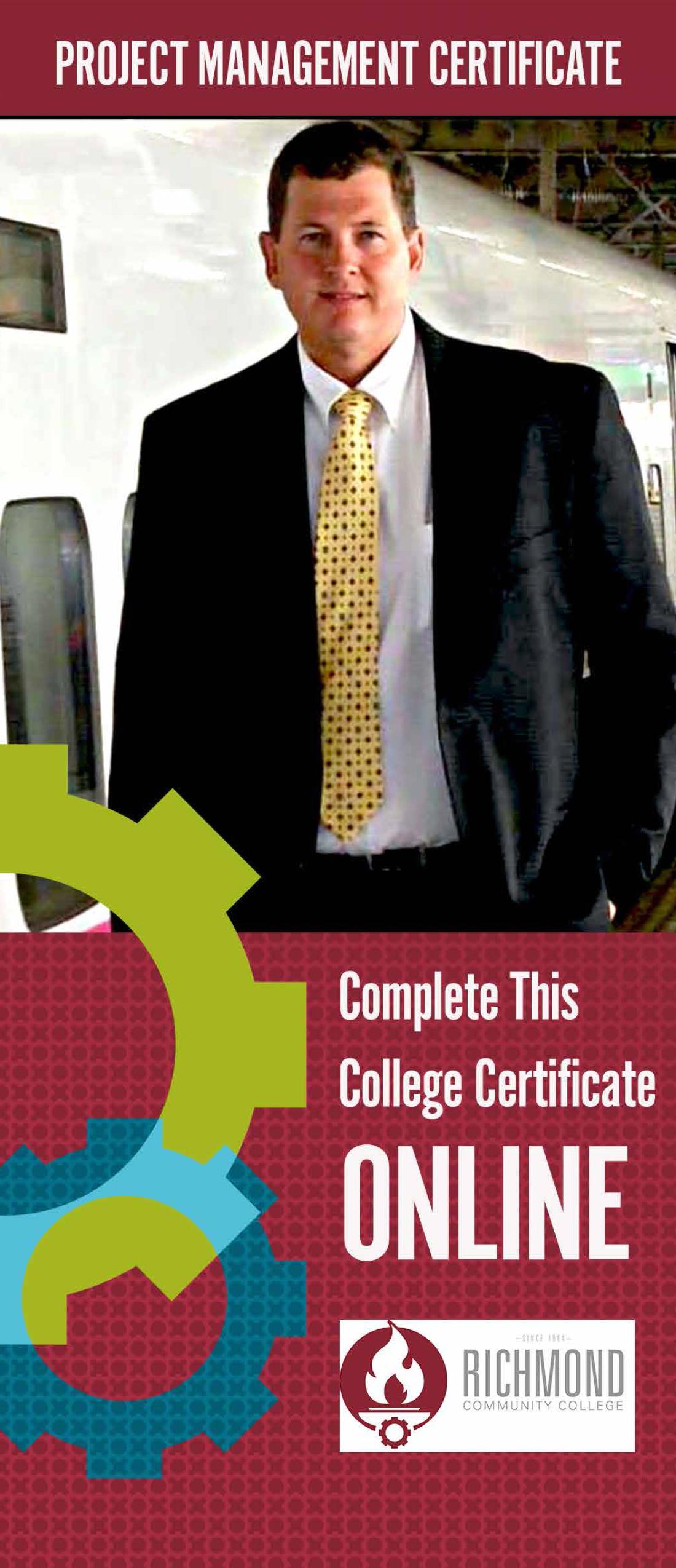 Today, many professionals are expected to have project management skills. While historically project management skills were required primarily in engineering fields, today that is no longer the case. Due to the constantly changing environment in many disciplines, project management skills are in greater demand by employers in healthcare, banking, retail and many others. Project management is defined as the process and activity of planning, organizing, motivating, and controlling resources, procedures and protocols to achieve specific goals. Projects are temporary and have a specific beginning and a specific completion date. Employers seek employees who possess the skills, knowledge and education to successfully start and complete various projects that arise from time to time.
All four courses that make up the certificate are offered online. The certificate program is designed primarily for busy working individuals who recognize the need to develop the skills necessary to effectively manage projects in their work environment. The program is structured to allow participants to take two classes each semester and therefore complete the certificate in two semesters (nine months).
The expectation is that participants who complete the program will be prepared to take the Certified Associate in Project Management (CAPM) exam offered by the Project Management Institute, the world's leading project management professional association. The project management classes are being taught by RCC faculty with Project Management Professional (PMP) credentials and years of practical project management experience.
Certificate for Project Management Semester Schedule