Premier Eagles Tribute Band Soars into Hamlet March 5
Feb. 26, 2019 – The premier tribute to the Eagles is coming Tuesday, March 5, to the Cole Auditorium on the campus of Richmond Community College.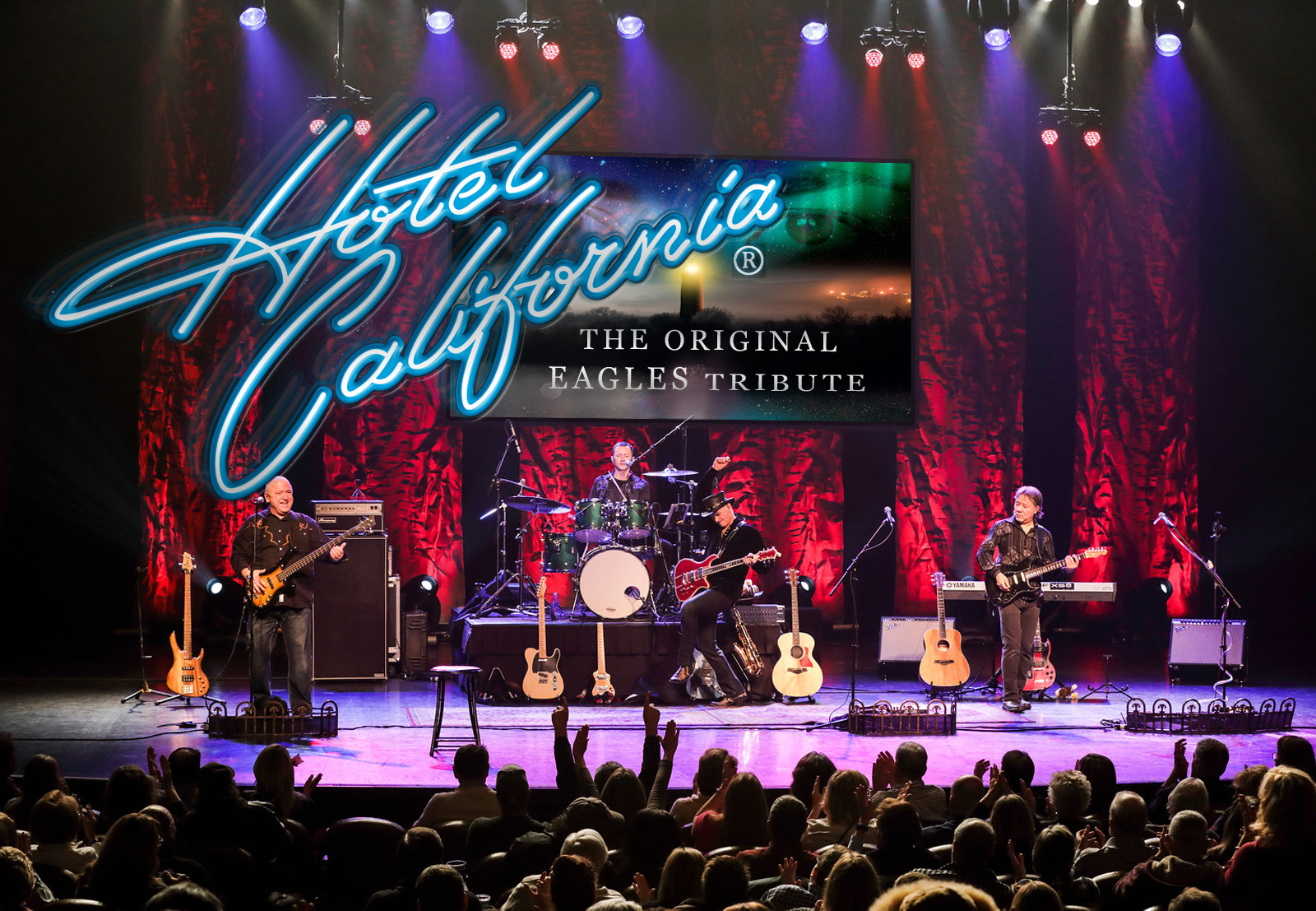 Selling 150 million records, the Eagles are one of the world's best-selling bands of all time, and for three decades Hotel California has been recreating their legendary sound and thrilling audiences all over the world.
This concert comes on the heels of a crowd-pleasing performance by Craig Morgan last Friday in this brand-new series, the Fidelity Bank Classic Rock N' Country Music Series. Hotel California is the second act in this series that has brought a whole new vibe to the Cole Auditorium.
About Hotel California
Hotel California set the bar for Eagles tribute bands in 1986, and they've remained the industry leading substitute for the Eagles ever since. Incredible lead vocal similarity, intensely accurate instrumental work, soaring harmonies, and top-flight live performances set this tribute band apart from all the others. With over a century of collective professional experience in the band today, they're still going stronger than ever.
"If you love the Eagles, then welcome to the Hotel California – the next-best thing. You will hear a masterful celebration of the Eagles' music, performed to perfection before your eyes and ears," said Cole Auditorium Director Joey Bennett.
The members of Hotel California are huge fans of the Eagles and feel privileged to perform from such an extensive body of amazing work. The Eagles scored seven No. 1 singles, six Grammy's, five American Music Awards and six No. 1 albums.
"You'll hear all of their greatest hits, remarkably replicated, in this spectacular show," Bennett said.
Concert starts at 7:30 p.m.
Ticket Information
Show tickets are now on sale for $40 to $50 each; VIP Club packages to the Fidelity Bank Classic Rock N' Country Music Series are still available. Call the Cole Box Office at (910) 410-1691 or stop by the box office, which is located at 1042. W. Hamlet Ave., Hamlet. Visit www.richmondcc.edu/rockNcountry for more details. The box office is open Monday through Thursday from 8 a.m. until 5 p.m. and Friday 8 a.m. until 2:30 p.m.