Earn Your Scuba Diving Certification Through Course at RichmondCC
Thrill seekers can find a new adventure this spring at Richmond Community College through the Open Water Scuba class.
Diving instructor Inman Campbell and his team from Blackbeard Scuba will teach the NAUI Open Water Diver certification course, one of the world's most popular and widely recognized scuba courses.
"When you complete this class, you will be fully certified for open water diving anywhere in the world up to 60 feet. And it's a lifelong certification," Inman said. "The only requirement for the class is that you be able to swim."
The four-day certification program will begin Friday, March 17, with a classroom session from 5 to 9 p.m. on RichmondCC's main campus in Hamlet. On Saturday, March 18, students will meet from 8 a.m. to noon in the classroom and then spend the afterno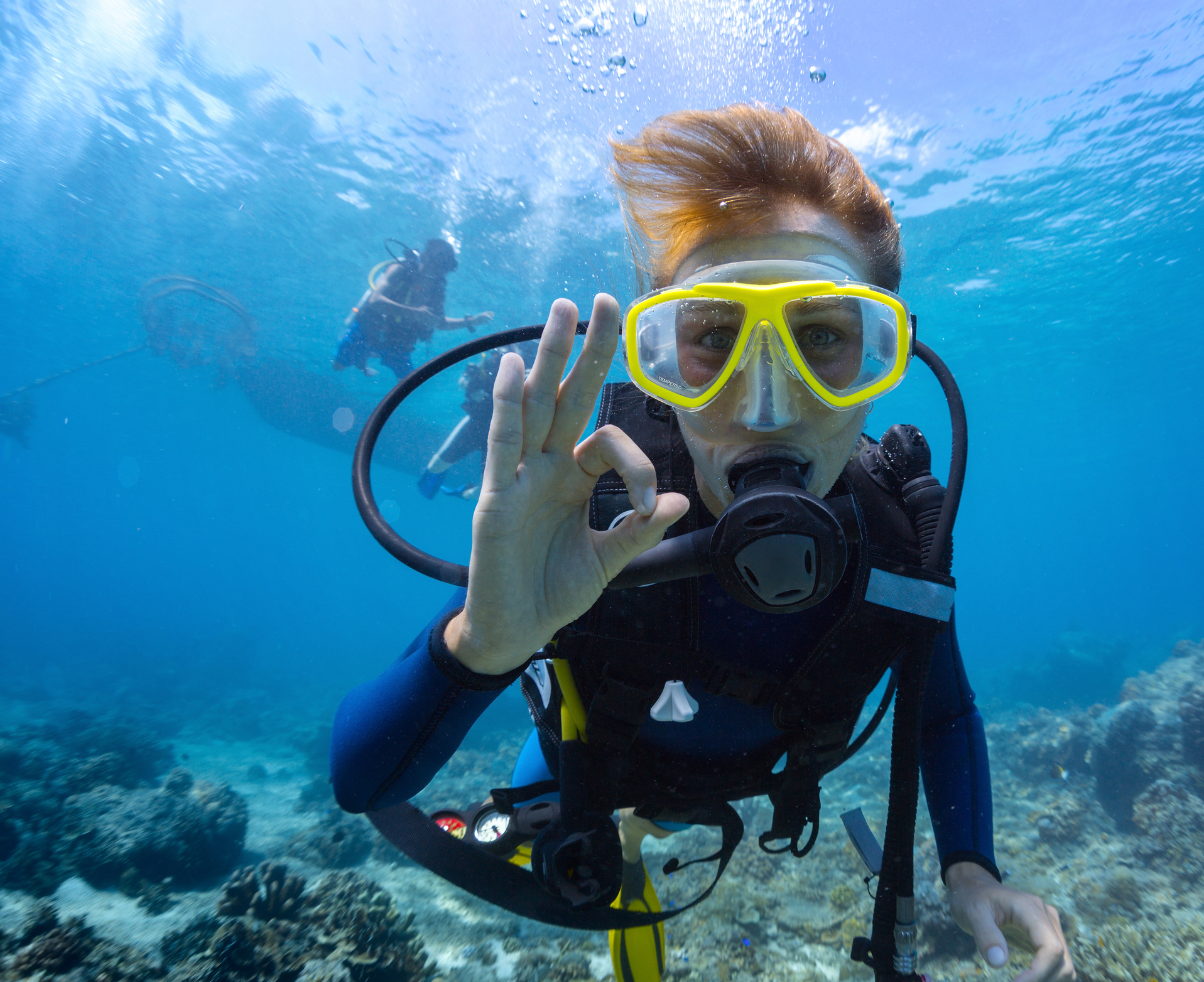 on from 1 to 6 p.m. at the FirstHealth Fitness pool in Rockingham.
The course wraps up March 25 and 26 with open water dives from 12 to 5 p.m. at the Lumberton Quarry. (Students will carpool from RichmondCC's main campus.) Course topics will include diving equipment, diving skills, diving science, decompression, dive tables, dive computers, dive planning and recording, problem solving and diving environment.
Diving instructor Campbell also encourages first responders who want to advance their training to take this course.
"We will be teaching in-water rescue skills as well," Campbell said.
A swimming and diving instructor for over 10 years, Campbell is the co-owner and general manager of Blackbeard Scuba in Southport. He is a licensed USCG captain, scuba instructor and a course director in NAUI, and instructor trainer in NASE. He has explored the depths of the ocean all over the Caribbean, including Belize, Cozumel, the Florida Keys and Cancun.
Cost of the course is $230. Students will need mask, fins, snorkel and booties. These can be purchased from the instructor for $160.50. If students purchase equipment on their own, they will need tempered glass in the mask and diving fins — not snorkeling fins. Each student will receive an Open Water Manual.
Campbell said people who complete the course will be certified and ready to dive this summer.
"Millions of people have learned to scuba dive and gone on to discover the wonders of the world beneath the waves. Now it's your turn!" Inman said.
To sign up for the Open Water Scuba class at RichmondCC, contact Workforce and Economic Development Program Director Angineek Gillenwater at (910) 410-1848 or ajgillenwater@richmondcc.edu.