16 Students Complete RichmondCC's Emergency Medical Technician Class
Jan. 28, 2019 – Sixteen students completed the Emergency Medical Technician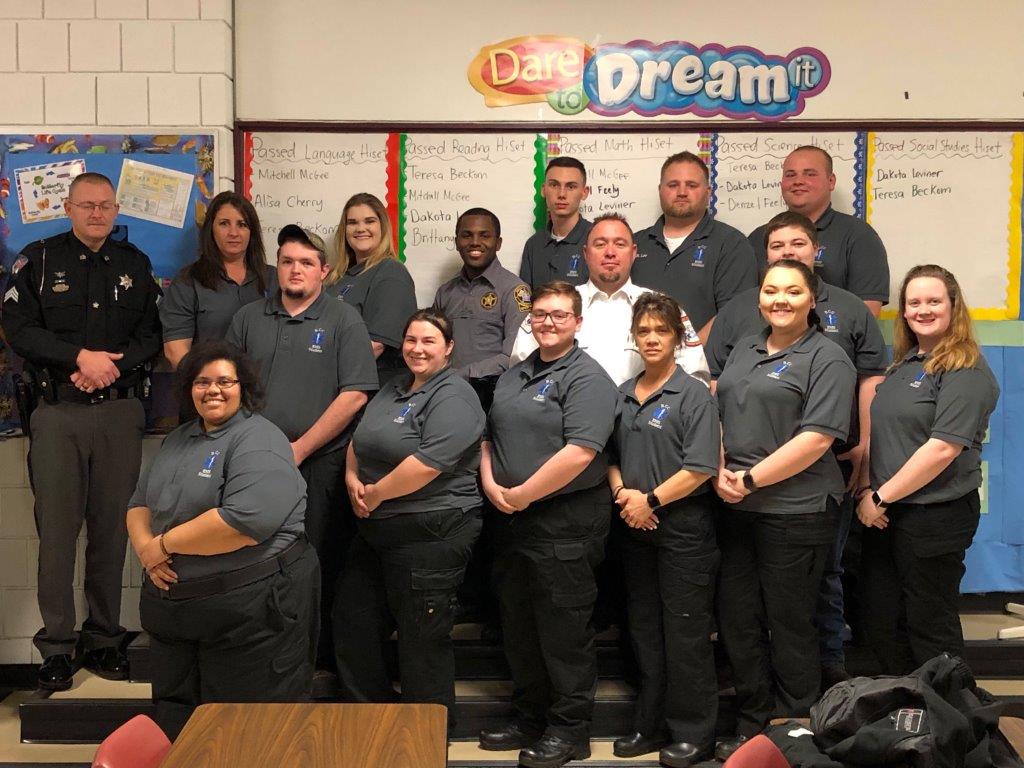 program at Richmond Community College on Jan. 23 and are on the career path to becoming a first responder.
RichmondCC recognized these students for completing the five-month program, which includes training in anatomy and physiology, lifting/moving patients, CPR, respiration and artificial ventilation, soft tissue trauma and many other areas. The EMT - Basic course is also filled with practical, hands-on exercises and an extensive ethics section that is woven throughout the training experience.
Neil Parrisher, Director of Public Safety at RichmondCC, noted that it is always exciting to see this number of students complete this program.
"These students are very well prepared and ready to sit for the state exam," said Parrisher. "The EMT training is extensive and will have students prepared to succeed in this medical career."
By obtaining an Emergency Medical Technician Basic certification, an individual can then move on to advanced EMT training followed by earning a paramedic certification. Locally, EMTs earn between $23,000 and $51,000 annually with an expected increase in job demand of 11 percent over the next 10 years.
Completing the EMT course were Bryan Beach, Christie Warren, Keyshawn Melton, Zac Sharpe, Bryan Lee, Brenden Watson, Kyle Pedley, April Whitley, Heather Bellamy, Kim Gatlin, Paige Bellamy, Nathan Singletary, Sonia McCormick and Summer Dawkins, all of Richmond County; and Breanna Hoffman and Michelle Frazier of Scotland County.
The next EMT- Basic course at RichmondCC will start Feb. 6. For more information, call Neil Parrisher today at (910) 410-1708 or email knparrisher@richmondcc.edu.